Extended stay hotels have unique requirements for their property management systems. As long-term lodging providers, you have operational needs that a typical PMS vendor will not be ready for.
In addition to the specific needs of an extended stay, like any hotel you need a modern solution that streamlines operations with real-time data and an intuitive user interface.
To truly stay competitive, you need a cloud-based PMS that is specifically designed for extended stay properties. A PMS for extended stay will include a variety of unique features out of the box that allow you to properly run your hotel.
Here are some of the key features that a PMS for extended stay hotels must include:
Rate structuring
Unlike a typical hotel, as an extended stay property you need much more robust rate structure and management. Your PMS should be able to set daily, weekly, and monthly rates and then be able to calculate within those structures. Few guests stay for exact weeks or months.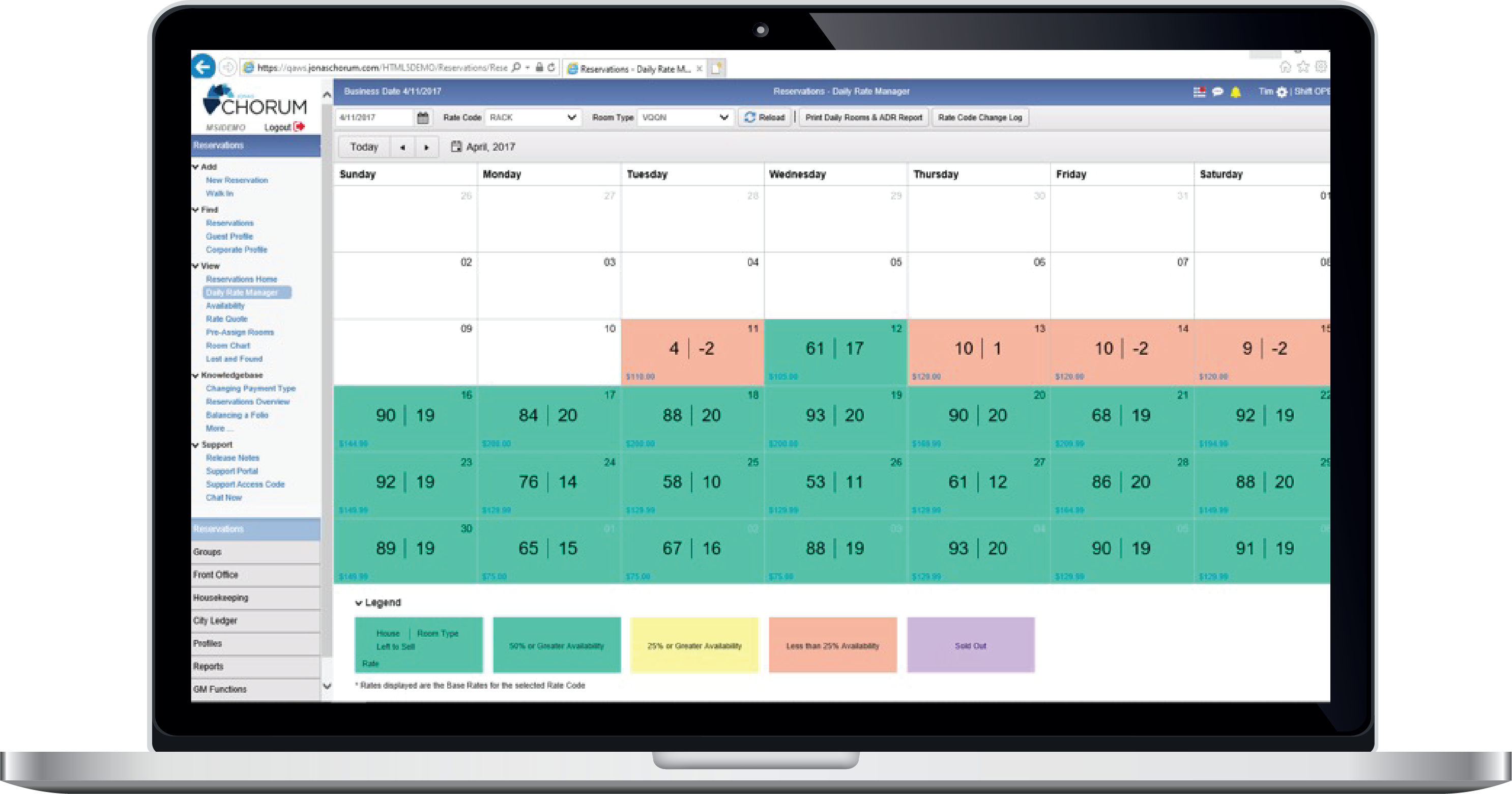 Your PMS should be able to set up flexible rates that can calculate for a 16 day stay or similar, mixing weekly rates with daily reduced rates.
Specific billing requirements
Billing for extended stay is quite a bit more complicated than a typical hotel. Most extended stay properties have a large number of non-leisure guests who are traveling for work. Extended stay properties need a PMS that has direct billing options, and can do so at regular intervals without needing the guest to check out or having to pay one large bill all at once.
Chorum PMS allows hotels to track "next payment due," to bill their long-term guests at regular intervals rather than just a large bill at check out. You can also set up when to report and post revenue, based on your specific needs.
What's more, extended stay properties are often governed by different tax considerations than other hotels. Depending on your region, guests staying longer than 30 days are subject to different lodging tax. Your PMS must be able to handle this flexibly and automatically, without needing to go back and manually forgive tax after specific long-term stay thresholds.
Amenity flexibility and add-ons
Extended stay properties are defined by having amenities that other hotels do not provide. Your PMS should help you drive revenue from these amenities.
It should be easy to create unlimited add-ons for a guest's stay to reflect the specific amenities at your property – such as laundry services or kitchen utensils.
Housekeeping
Again, unlike a typical hotel, most extended stay hotels have different housekeeping regimen. Daily housekeeping is often an extra charge, which your PMS should also be able to handle. Your PMS must be able to create housekeeping patterns so your staff knows which room require what level of cleaning on which days.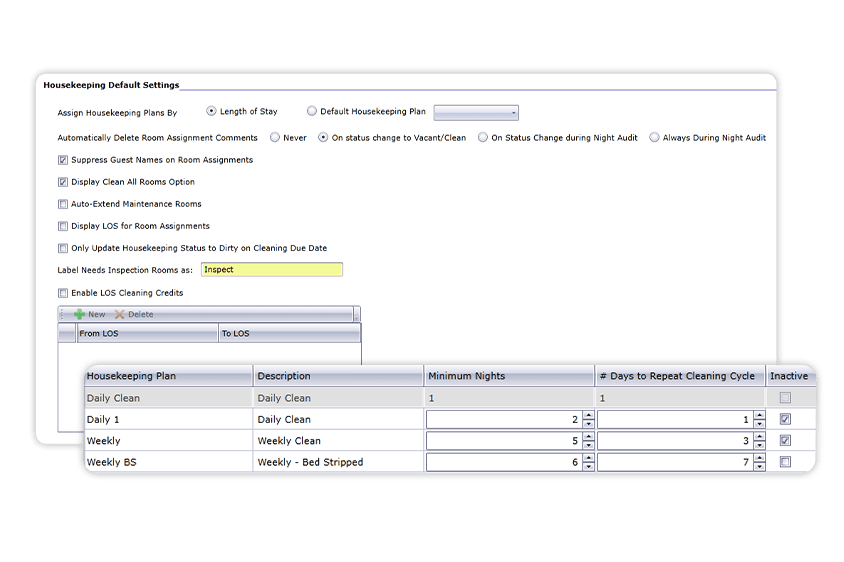 With mobile housekeeping managed by your PMS, your staff has more information to work more efficiently. A cloud-based PMS means they can save time stocking the cart and determining that day's schedule. Room status is always up to date and in their hands, even with the added variability of long-term guests.
A PMS designed for extended stays
Jonas Chorum PMS is trusted by hundreds of extended stay properties to streamline operations and improve the guest journey. Learn more about how our PMS for extended stay is informed by real hotelier's needs, and our experience with extended stay properties makes our solution the ideal fit for growing extended stay properties and brands.
Contact us today for an in-depth demo of our property management system.