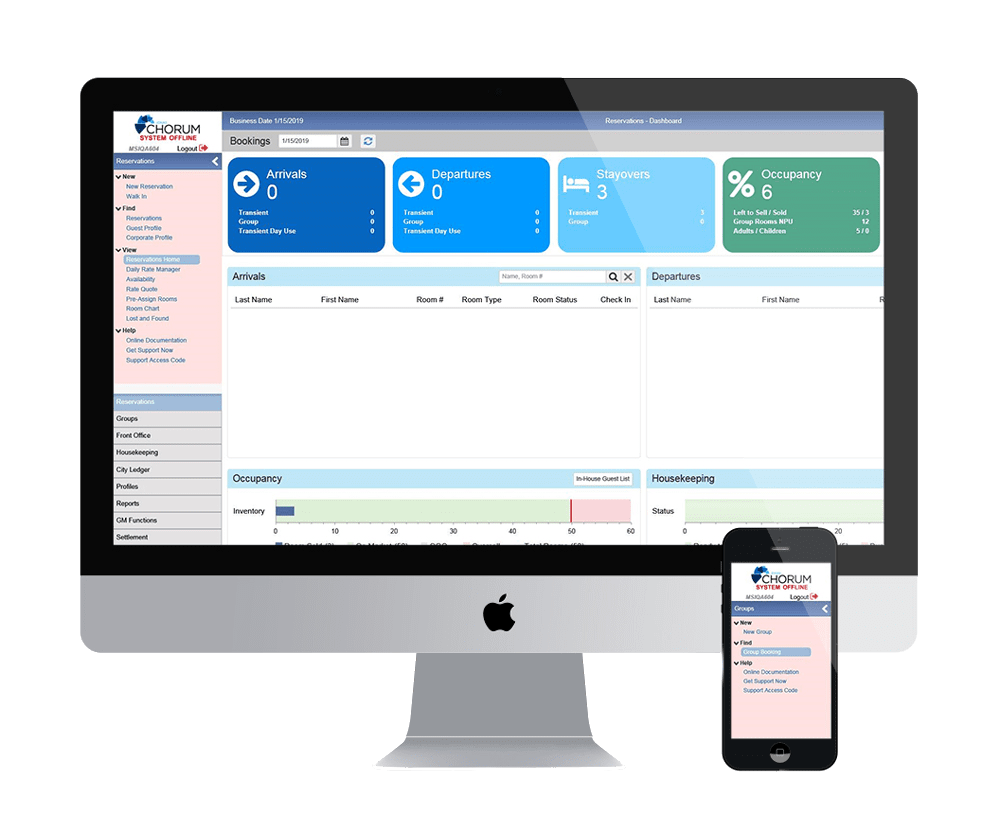 Specialized, industry-leading data sync technology keeping our software fully functional at all times, even during internet outages or connectivity issues.
Maintain uninterrupted operation of your property
with 100% uptime - regardless of outages.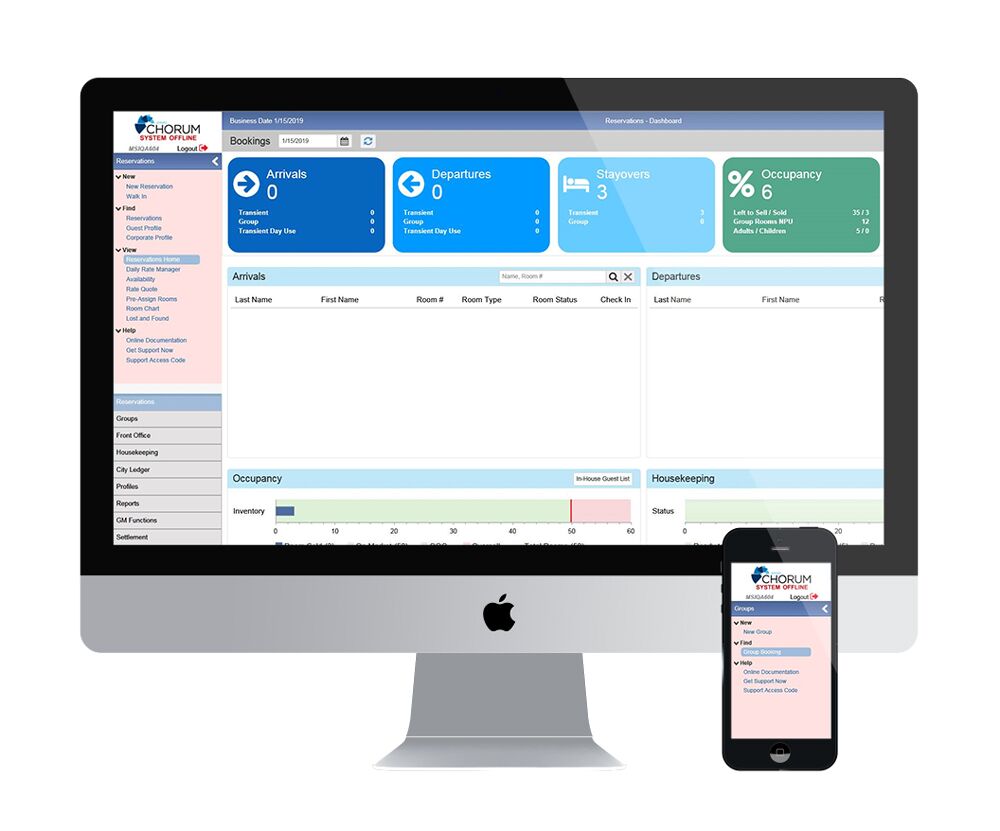 Remain operational and functional at all times
Operate as usual leveraging our offline mode, in the event that the internet goes down.
Once internet is restored, all data is synced to the cloud that was entered during Chorum PMS' offline state.
Utilizing our physical Chorum Offline Sync device located at your property, additional backups of all data is safely stored and available for recovery at any time.
Fully secure and easy to setup
Data is fully encrypted at all times, leveraging P2PE/EMV and IP restrictions, which means guest information is fully protected.
Eliminate costly upgrades, network installations, and onsite software configurations with our sync technology.
A copy of system data can be maintained for disaster recovery, so there is no need to worry about data loss or downtime. Watch our Chorum Offline Sync explainer video for more details.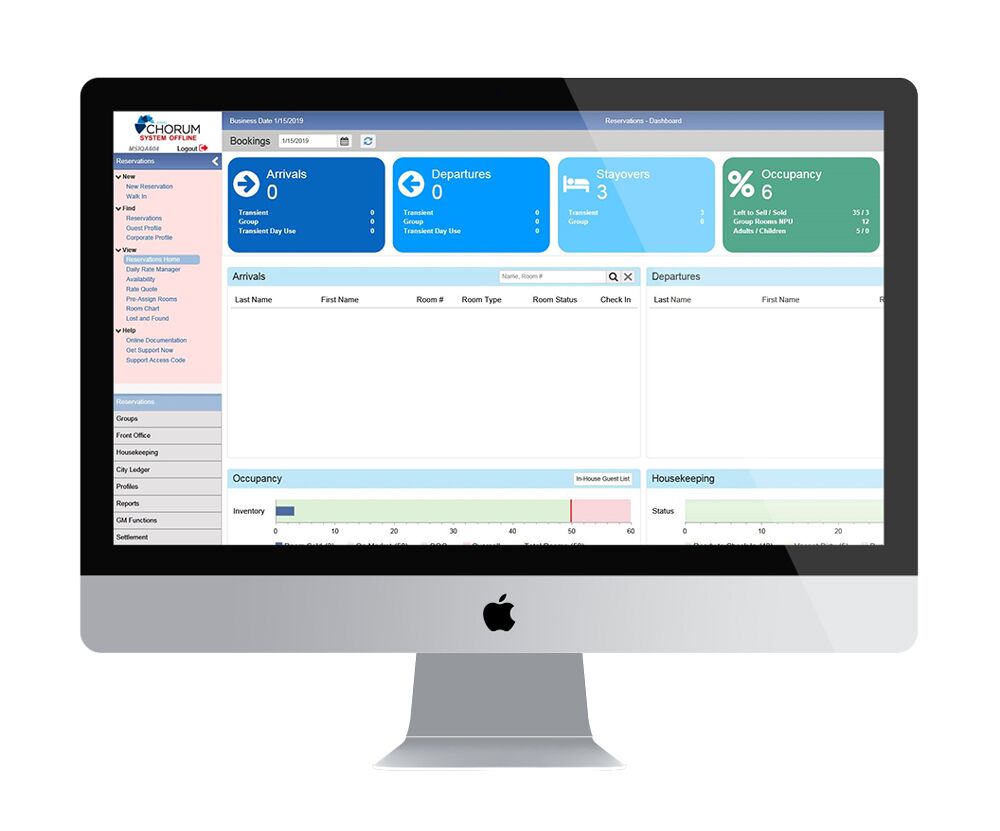 Remain fully operational, secure data, and reduce costs.
Book a demo today to see Chorum Offline Sync in action!